Regg Roc Gray - FLEXN
FLEXN is a dance style that emerged from Jamaican Dancehall, Brooklyn reggae clubs, and a personal interpretative style called "Brukup". Flexers are storytellers, and many of the stories they tell represent personal struggles, political themes, and everyday life. In the '90s Flexn began developing into its present form. The people who invented it are still very much part of the performances and the Flexn community. To watch Flexn's continuing evolution is exciting, because its past, present, and future are part of every Flexn event. Each dancer, or group of dancers, labs (choreographs) to create his or her own personal piece. Flexn is improvisational, so each time a dancer battles or performs, the audience sees something different.
Regg Roc Gray is the originator of one of the Flexn styles, Pauzin. He is also the founder of the D.R.E.A.M. Ring.
Bruk Up
BRUK UP is a street dance style, created by George Adams, who is also personally known as Bruk Up. The Bruk Up dance style was brought to New York from Jamaica in the early 1990s. Adams suffered from a serious bone infection when he was a baby. It left him crippled and with a dismal prognosis, but by learning to emulate the dance steps of people he admired, like Michael Jackson, he overcame much of his disability and created an original dance style with comedic moves and innovative dance steps. Bruk Up features his own interpretation of animation and storytelling with trademark moves such as the crabwalk and the shoulder snap.
Dice and Yahyl at D.R.E.A.M.Ring
Dancehall
Since the 2000's, Dancehall music (a genre of Jamaican popular music that originated in the late 1970's) and DANCEHALL go hand in hand, so much so that lyrics are often in accordance with the actual Dancehall moves being danced. Initially, Dancehall was a sparser version of reggae, but it gradually acquired faster digitalized rhythms. Dancehall music and dance are inseparable. The music creates the dance.
Dancehall Queen, Charm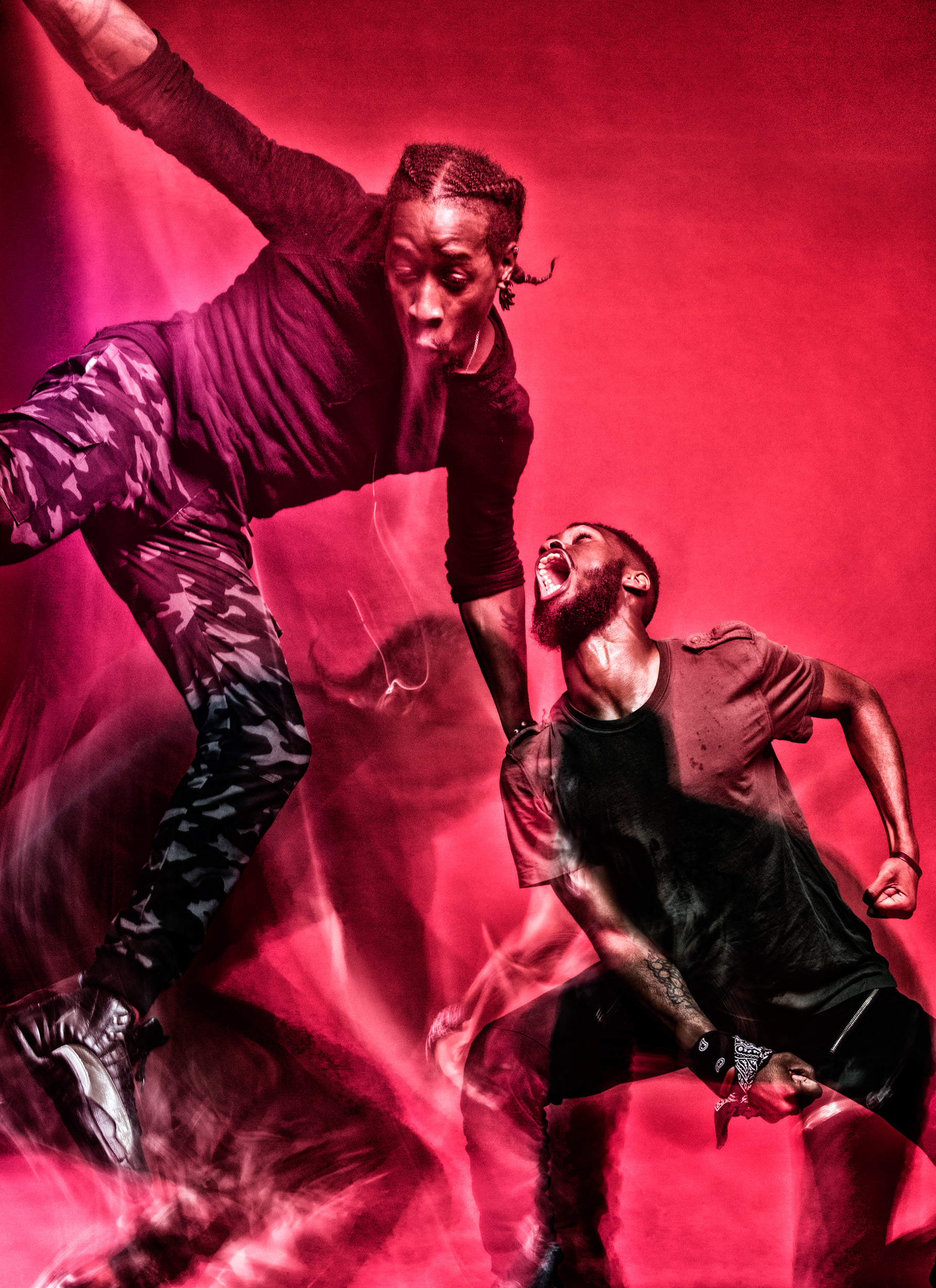 Krump
KRUMPING was created in the early 2000's in South Central LA. It's a street dance characterized by free, expressive, exaggerated movement. Although it looks aggressive, it does not promote aggression. It started as a way for the dancers to release anger and frustration positively and in a non-violent way, and as an escape from gang life. From four primary moves - jabs, arm swings, chest pops and stomps, dancers create improvisational pieces that are danced at battles or sessions rather than on a stage.
TJ Rocka & Twice Light
flexn
bruk up
dancehall
krump